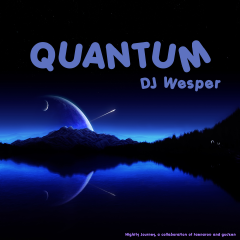 Tracklist
Albin Myers - Jacked (Original Mix)
Dave Lambert - Amana (Original Mix)
Sander van Doorn - Koko (Original Mix)
Mika - Elle Me Dit (BeatauCue Remix)
Avicii - Levels (Original Mix)
Dave McCullen & Aston Coles - Upside Down (DiMaro Remix)
Clokx - Catch Your Fall (Extended Mix)
Lykke Li - I Follow Rivers (The Magician Remix)
Rutger Van Gelder - Evolved (Radio Mix)
Craig David Vs Bob Sinclar - Hot Stuff World Hold On (Radio Edit)
Bingo Players - Cry (Just A Little) (Radio Mix)

Hobby plaatjesdraaier zonder ervaring, maar met een drang naar verbetering en muzikale perfectie.
Wesper is geen profesisonal, maar de drang naar perfectie heeft hij wel. Met een persoonlijke pagina op Mixcloud probeert Wesper, de DJ, van tijd tot tijd wat tijd vrij te maken om een 60 minuten durende mix in elkaar te steken. Veelal zit het er niet van de eerste keer raak op, maar na wat extra uren zweten rolt er veelal een mooi resultaat uit. Sinds kort is Wesper overgeschakeld op Traktor Pro 2, waardoor de mixen nog professioneler klinken.
Omdat een echte DJ nog ver weg is, werd er al artiestennaam gewoon voor 'Wesper' gekozen. Wesper, de DJ.
Het begon allemaal met Quantum, de allereerste echte mix van Wesper. Hij duurde iets langer dan 1 uur en omvatte 12 rasechte dansplaten. Omdat de mix toch nog niet helemaal was wat het moest zijn, valt hij momenteel niet langer te beluisteren, maar er is voldoende ander materiaal dat je oren kan bekoren. Hieronder vind je de tracklist van de originele mix.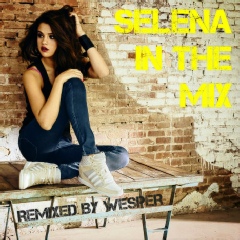 Tracklist
Undercover (S-Mack Remix)
Selena (Gomez) In The Mix
Selena in the mix is de tweede mix van Wesper met, je raadt het nooit, enkel en alleen platen van de enige echte Selena Gomez. Met dan aan Emmarusso van The Scene, voor het maken van de covers.
Opmerking: "Er zijn in totaal twee versies, de merger en re-edit. Waarom twee? Ik kon niet kiezen tussen beide. Soms vond ik de merger beter, dan weer de re-edit. Kies jij maar welke je wilt beluisteren, of neem ze gewoon allebei onder de loop. Ik hoop dat je ervan geniet!"
Officiële covers
Hieronder vind je de officïele covers ontworpen door Emmarusso3 van The Scene.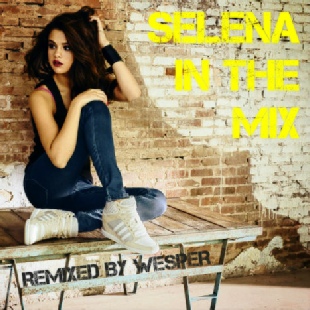 Don't Be So Shy (Filatov & Karas Remix) - Imany


Piece Of Me - MK & Becky Hill


I Got To Do - Nora En Pure & Redondo


U Got My Body (Return Of The Jaded Remix) - Nora En Pure


Sunlight - The MAgician feat. Years & Years


Fast Car - Jonas Blue Feat. Dakota


I Loved You - Blonde Feat. Melissa Steel


Through The Night - Scott Forshaw and Greg Stainer Feat. Lucy Clarke


Magnets (A-Trak Remix) - Disclosure Feat. Lorde


Freak - R3hab & Quintino


Rumors - Pep & Rash


Love Is My Game - Dr Kucho! Vs. Gregor Salto Vs. Lucas & Steve


Thinking About You (Festival Bootleg) - Axwell /\ Igrosso


Amana (Extended Instrumental Mix) - Dave Lambert ft Stanford


Delilah (Galantis Remix) - Florence + The Machine
Serious Dance Vibes is de naam geworden van de mixen van Wesper en bestaan uit de beste dance en club tracks van het mix-moment. Elke episode telt telkens één uur en rijgt de ene vette plaat aan de andere. Je kan de verschillende episodes volledig gratis beluisteren op MixCloud.
Opmerking: De eerste episode werd eerder uitgegeven onder de werktitel 'Reverse', maar werd herdoopt.
Boss - Disclosure


Space Sheep - Oliver Heldens & Chocolate Puma


Melody - Oliver Heldens


Be Free - Zonderling


Been A While (Madison Mars Remix) - Sam Feldt


Freak (And You know It) - Joe Stone & Daser


Do It Right - Martin SOlveig, Tkay Maidza


Blackout (Original Mix) - Franky Rzardo feat. Roul & Doors


Zambia (Original Mix) - Nora En Pure


With Love (Houzecrushers Mix) - Hilary Duff


You're Not Alone (Original Mix) - Sander van Doorn


Higher - Jauz & Netsky


Doing It (Siege Remix) - Charli XCX feat. Rita Ora


Rumour Mill (eSQUIRE Houselife Remix) - Rudimental Feat. Anne-Marie &
Will Heard


Push Riddim - Vato Gonzalez
Summer (Calvin Harris Cover) - Filous Feat. Kitty Gorgi


Uruguay (EDX Dubai Skyline Remix) - Nora En Pure & Sons Of Maria


Feeling U - Sonny Fodera Feat. Yasmin


The Music Got Me (Justin Martin Remix) - Claptone


Rinse & Repeat - Riton Feat. Kah-Lo


Feel The Same (EDX Dubai Skyline Remix) - Lika Morgan


Andes - Larco


I Never Felt So Right - Ben Delay


Hideaway - Kiesza


Places - Martin Solveig Feat. Ina Wroldsen


Yebisah - Mark Knight


All Cried Out - Blonde Feat. Alex Newell
Publicatie: september 2016
In Love (Club Mix) - Grum


All Night (Extended Mix) - Ryan Blyth x Luther Soul


Lycka (Original Mix) - Pryda


Adieu - Tchami


Come Along (Extended Mix) - DJ Licious


This - Sander Van Doorn & Oliver Heldens


Bromance (Avicii's Arena Mix) - Tim Berg


Just Be Good To Pjanoo (Ian Longo Mashup) - Eric Prydz vs. Beats International


Make Me Feel Better (Don Diablo & Cid Remix) - Alex Adair


Calling (Zonderling extended mix) - DJ Licious


Exceeder (Umek & Mike Vale Remix) - Mason


Let's Dance Intoxicated (Brian Dawe Bootleg) - David Bowie


Scared To Be Lonely (Zonderling Remix) - Martin Garrix & Dua Lipa


Count To Ten - Parachute Youth
Publicatie: november 2017
Save A Little Love - Don Diablo


The Drums (Din Daa Daa) - Claptone Feat. George Kranz


Got To Dance - Daniel Bovie


Thorns - Michael Calfan Feat. Raphaella


Ok - Robin Schulz Feat. James Blunt


Together - The Magician


Real Life - Duke Dumont & Gorgon City Feat. Naations


More Than Friends (Illyus & Barrientos Remix) - James Hype & Kelli-Leigh


Mama (Offaiah Club Mix) - Jonas Blue Feat. William Singe


Dream Bigger (Extended) - Axwell Λ Ingrosso [Ft. Pharrell Williams]


Back & Forth - David Latour


I Loved You - Blonde Feat. Melissa Steel


Run - Offaiah


Shades Of Grey - Oliver Heldens & Shaun Frank feat. Delaney Jane


Frequency - Watermät & Tai


Fast Car - Jonas Blue Feat. Dakota
Ain't No Sunshine (Haukjem Remix) - Bill Withers


Dawn (Green Mix) - Joris Voorn


Good Life (Kryder Remix) - Oliver Heldens Feat. Ida Corr


Private Show (Club Mix) - Offaiah


Only One (Blonde vs Sigala Remix) - Sigala & Digital Farm Animals


Calling On You - Lucas & Steve Feat. Jake Reese


Somebody To Love - Mr Belt & Wezol & Freejak


Waiting - Oliver Heldens & Throttle


Burning - Bob Sinclar & Daddy's Groove


Don't Want You Back - Bakermat Feat. Keisza


Together (Original Mix) - Peter Gelderblom & Aad Mouthaan


Be Sharp Say Nowt - Patrick Topping


Places - Martin Solveig Feat. Ina Wroldsen


17 - MK


Lovelee Dae - Amine Edge & Dance Vs. Blaze (Kevin Hedge)
Copyright 2017 by Wesper Sites Belgium
Geef hieronder uw zoekopdracht in.